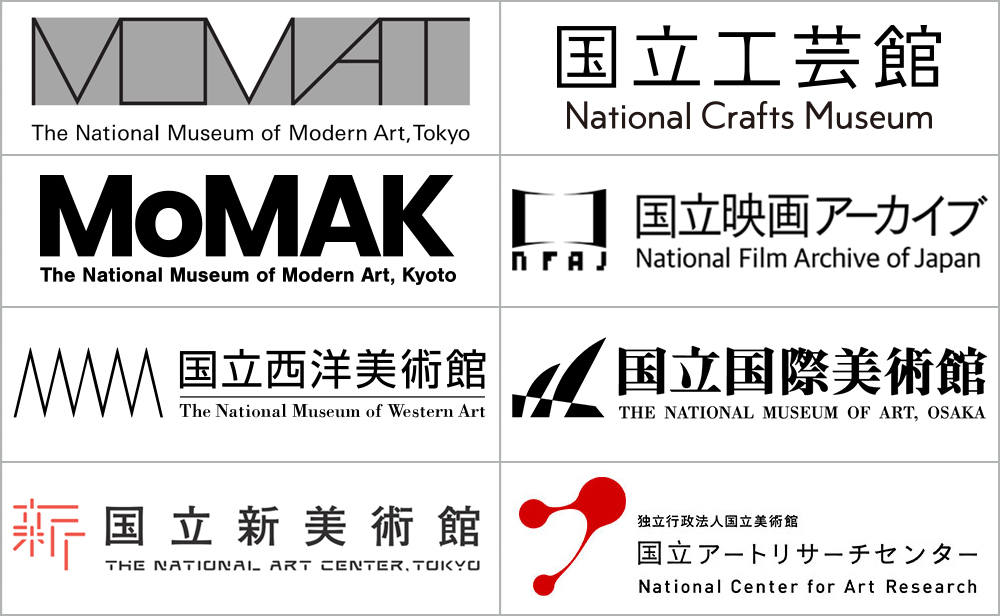 The Independent Administrative Institution National Museum of Art stands as the nexus of art advancement in Japan, charged with fostering the creation and development of art and culture in Japan, and the cultivation of aesthetic awareness among the people living in Japan.

Through its member museums—the National Museums of Modern Art in Tokyo and Kyoto, the National Crafts Museum, the National Film Archive of Japan, the National Museum of Western Art, Tokyo, the National Museum of Art, Osaka, and the National Art Center, Tokyo, and the National Center for Art Research—our institution carries out diverse and distinctive activities that fully utilize the unique character of each member museum in order to: provide diverse opportunities for art appreciation and develop a wide variety of activities as the national hub for art promotion; build, utilize, and hand down a national collection; and develop activities as a national center aiming at general revitalization of art museum activities in Japan.

Your donations will be carefully used for the entire activities of the National Museums of Art.