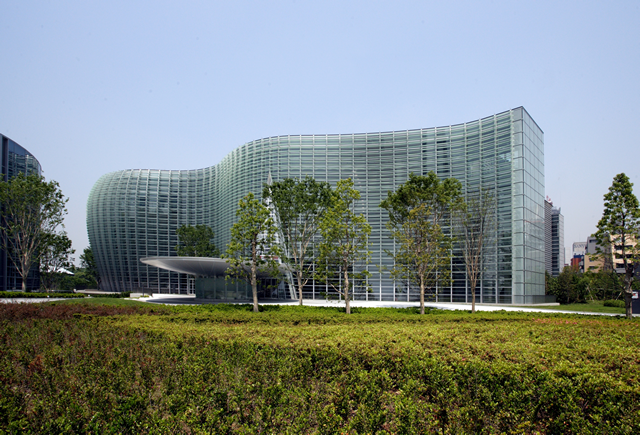 The National Art Center, Tokyo (NACT) was founded in 2007 as the fifth institution belonging to the Independent Administrative Institution National Museum of Art, with the mission of contributing to the creation of a new culture that advances mutual understanding and inclusion through the power of art. Since then, it has served as an art center without a permanent collection where people can experience and learn about different artistic expressions and appreciate diverse values. Specifically, it presents a variety of exhibitions utilizing one of the largest exhibition spaces in Japan (14,000 m2), collects, exhibits, and provides information and materials related to art, and offers an array of educational and outreach programs.
Greetings from the Director General
Taking advantage of our galleries' dynamic exhibition capabilities, the National Art Center, Tokyo, has hosted more than 100 Special Exhibitions and more than 1,000 artist associations' exhibitions since its opening in 2007, attracting a total of 34 million visitors.

Through our diverse programs, including the NACT View, a series of exhibition by mid-career artists starting in 2022, and archival activities characterized by steady continuity, we will strive to enable everyone to experience artistic expression, to learn and think, to appreciate diverse values, and ultimately to contribute to the maintenance of peace.

Your support will be greatly appreciated for the further enhancement of the activities of the National Art Center, Tokyo.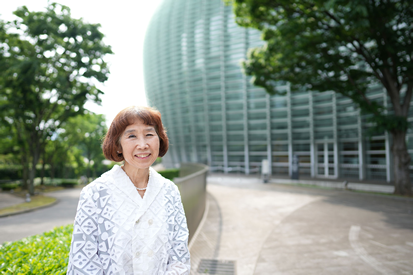 OSAKA ErikoDirector General, NACT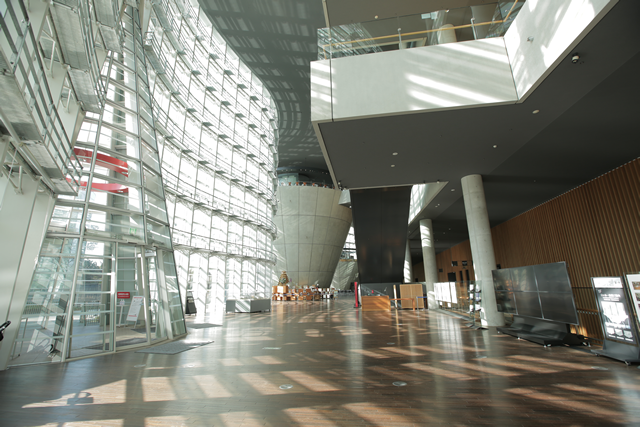 The National Art Center, Tokyo has a total of 14,000 square meters of exhibition space, one of the largest in Japan. In addition to the twelve exhibition galleries, the NACT is equipped with an Art Library, an auditorium, and three lecture rooms. Additional facilities include a restaurant, three cafes, and museum shops.
Designed following the concept of "an Art Center surrounded by green spaces", the facade of the NACT is a beautiful wavelike glass wall, creating a unique look with its conical main entrance. From the lobby on the first floor, you can enjoy through the curtain wall a view of the many plants and trees thriving in the surrounding areas, such as Aoyama Park.